The Top 5 Ankle Bracelets For Women In 2022
Ankle bracelets are back in style! These must-have accessories will add an edge to your everyday look, and there are tons of unique pieces to choose from. What you wear on your feet will say as much about you as what you wear on your body, and that's why it's so important to choose ankle bracelets that reflect your personality and individual style. Read on to learn more about the top 5 ankle bracelets for women in 2022!
Beaded bangles
Stylish and best women's anklets will make you look great. Try colorful beaded bracelets—you can never go wrong with these timeless favorites. Decorated with semi-precious stones, they are light and comfortable while adding glamour to your everyday style. What's more, beaded bracelets are cost-effective (read: budget-friendly), available in every style imaginable, and offer more versatility than other cool women's ankle bracelets.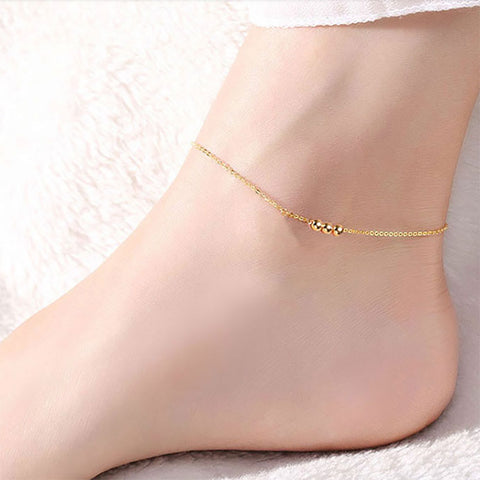 For example, pair them with summer sandals or winter boots! They are perfect for casual or even formal occasions; wear them to work or date night.
Rhinestone anklet
The style is a throwback to old school, but you can find rhinestone anklets everywhere now. As fashion cycles go, it will probably be back out of style in a few years. If that's a problem for you, consider an ankle bracelet made with Swarovski crystals. And if we're being completely honest here, crystals don't exactly scream high fashion either; they're just more suited to your taste than rhinestones are. You can find them at retailers like 2jewellery and Bloomingdale's, as well as online at websites like Amazon.
There are some good deals on Amazon, so it may be worth checking there first before committing to one from a store.
A lot of people also buy both styles and switch them up depending on their mood or the outfit they're wearing. That way you're not spending too much money on one type and won't wear them out quite as quickly as well.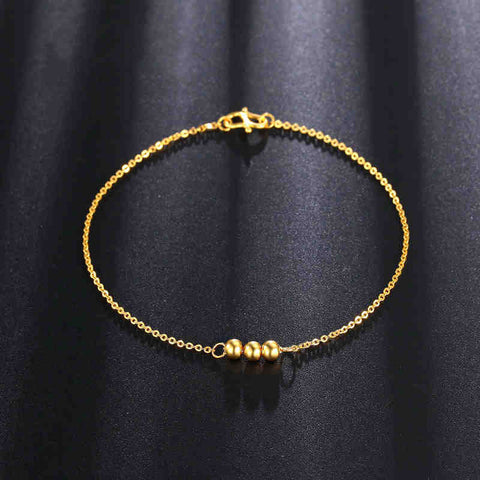 Velvet cuffs
As a popular clothing item, velvet cuffs add texture and contrast to any outfit. The thin material can also be made into an elegant bracelet. Velvet has been used to fashion jewelry since ancient times. If you love wearing velvet, these are the best ankle bracelets for women if you're looking for something simple yet stylish. They can be worn all year round, too!
Whether you want them for your everyday wardrobe or special occasions, there is always a time and place for these bracelets. For the latest trends in the world of fashion, check out this blog post from 2jewellery titled 5 Types of Ankle Bracelets We Love Right Now. It lists the latest styles that will take your fashion game to new heights!
Stackable bangles
Forget those annoying ankle bracelets, bracelets today come in many fashionable colors and materials. These often stackable bangles are light on your feet and look great when paired with a little black dress. The best part about these fashionable additions to your wardrobe is that they really turn heads! You might be asking yourself where can I find a place to buy top ankle bracelets for women? What if you're looking for good ankle bracelets for women? A good way to start would be to go online, which will give you access to hundreds of different styles from all over the world.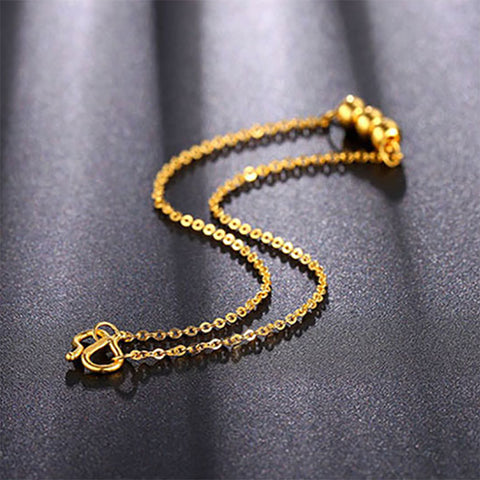 Wide cuff bands
The wide cuff band was one of 2017's hottest fashion trends, and it will likely dominate again in 2022. With a wide cuff band, you can put your hair up or wear your hair down. Your other accessory options are also nearly limitless: Stacking bracelets, watches, bangles—you name it!
For more fashion advice on how to accessorize well with a wide cuff band, check out our top five picks. Good ankle bracelets for women come in every shape, size, color, and style imaginable. Cool ankle bracelets for women come from stores all over the world, from artisanal brands to established global powerhouses.
---