New Chic Brands: The Best Handcrafted Jewelry For Women
Jewelry has never been more fashionable New Chic Brands than it is today. It's also never been easier to purchase designer-quality, handcrafted jewelry pieces on the Internet thanks to online companies like 2jewellery. 2jewellery offers trendy, fashion-forward pieces that are perfect if you're searching for Men's Watches,Men's Bracelets,Christmas gifts, women's gifts, or handmade bracelets, or just want to treat yourself to some beautiful jewelry that will last you many years of wear and use.
 一. Authentic & affordable
Founded in 2008, 2jewellery is a leading online jewelry brand committed to offering designer-quality jewelry at affordable prices. 2jewellery designs and makes their own unique, modernist, contemporary jewelry from scratch with design-grade materials using original techniques. They do not use mass manufacturing methods that involve resin or casting. They use only hypoallergenic base metals that include 925 sterling silver and 14k gold.
 二. Simple and stylish
No matter how big or small, custom handmade bracelets are one of 2jewellery's most popular jewelry items. They're a cool and simple way to wear what you want while showcasing your own style! Women's bracelets are perfect as a Christmas gift or just to treat yourself. Women's bracelets aren't only meant for adults either. Kids love making personalized bracelets to match their outfits and play outfits!
Sometimes, cufflinks just aren't enough. While they do look great and go with more outfits than any other type of jewelry men wear, they still leave a bit to be desired. That's why 2jewellery wants to offer you something special – bracelets that are as high quality as our cufflinks but offer a whole new style and flair all their own. Wear these bracelets alone or pair them with your cufflinks for a real fashion statement! If you're looking for some great bracelet ideas for women, we've got plenty to choose from. Browse through our wide selection of trendy designs and find exactly what you need at prices that won't break your budget. Each bracelet is made by hand in India by local artisans who have spent years honing their craft. As a result, each piece has its own unique characteristics, giving it an artisanal feel unlike anything else on the market today. We also guarantee customer satisfaction so if there's ever an issue with one of your pieces we'll make sure it's taken care of quickly and easily. If you want custom-made jewelry that no one else will have (and can afford), then check out 2jewellery today! Men's Bead Bracelet Our handmade bead bracelets are another popular item among both men and women. Available in a variety of styles, colors, and sizes, they're designed to fit comfortably around your wrist while adding subtle hints of color wherever you go. Men's Copper Bracelet Men love copper for its durability and easy maintenance. It doesn't tarnish like silver does, which means you don't have to worry about polishing it every few days or having it turn your skin green after prolonged contact. It also looks good with almost any outfit, whether you're wearing casual clothes or a tuxedo. Men's Sterling Silver Bracelet Silver is elegant and classic; men love wearing silver jewelry because it never goes out of style.
Whether you're looking for a bracelet, a chain, or something else entirely, we've got you covered. Our bracelets are made with women in mind—no matter your style, color preference, or taste, our selection is curated to give you exactly what you're looking for. Women's bracelets go with anything and everything. So whether you're headed to work or on your way out with friends, these bracelets can make any outfit even better. Women's sterling silver bracelets are A great option if you want something simple and stylish. Choose from leather bands or thin, delicate chains—and don't forget to add charms! Women's beaded bracelets Beaded jewelry is classic and timeless. These intricate pieces pair perfectly with just about any ensemble. Plus, they add a pop of color wherever they go. Women's crystal bracelet These handcrafted pieces come in every shape imaginable. Make sure you have all of your favorites at home so that you'll always have one handy when an outfit needs just a little bit of sparkle!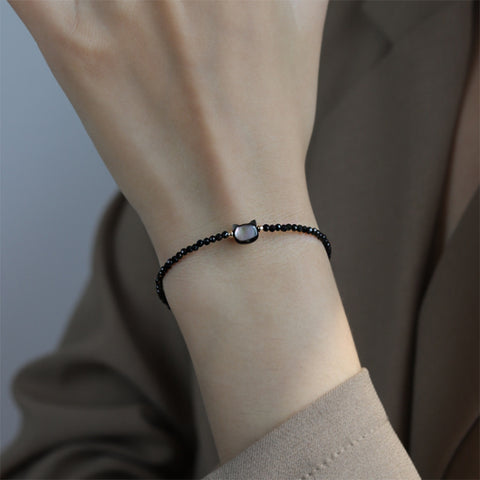 三. Modern designs
Since there are so many different designs to choose from, you're sure to find one that will match your style. Our jewelry comes in a variety of styles and colors, so if you're looking for a bracelet that looks great with everything in your closet, our store is perfect! Browse through our designs and you'll be sure to find something that catches your eye. If you don't know where to start, take a look at our top-selling designs and most popular items. These are all of our pieces that customers come back for again and again. They represent some of our finest work and we can guarantee they won't disappoint.
 四. Owned by artists
2jewellery is owned by a handful of dedicated artists who are passionate about creating beautiful, high-quality jewelry. Being an artist isn't easy and that's why we've dedicated ourselves to sourcing only premium materials and committing to fair labor practices so we can offer you a product you'll love. We're here for your special occasion and every day in between! Our goal is to make sure you look as good as you feel, and that every single time you wear our women's bracelet or men's bracelet, it reminds you of how great it feels to be exactly who you are. It feels right, looks right, sounds right - our mission has always been to create jewelry that matches your style without sacrificing quality or ethics.
Eco-friendly materials
2jewellery uses premium, Eco-friendly materials to produce its jewelry. Its accessories are durable and meant to last a lifetime, but more importantly, they will contribute less to landfills in our lifetime. Their designs feature eco-friendly materials such as fair trade beads, natural stones, and wire made from recycled copper. Furthermore, their jewelry pieces are hypoallergenic and free of harmful chemicals such as nickel, lead, or cadmium; thus ensuring maximum safety for its customers.
Personalized quality
At 2jewellery, we don't just sell jewelry. We are a lifestyle brand and bring to you, high-quality bracelets that match your personality. Our collections of bracelets for women and men are chic enough to wear every day and casual enough to throw on when you want something in your wardrobe that says elegance without a screaming look at me (unless you want it to). Wearing our handmade bracelets is a gentle reminder of how good life can be.
the best bracelet for women and men everywhere
Custom jewelry makes for truly special gifts. More than any other type of accessory, a customized bracelet exudes thoughtfulness and intention. Our collection of personalized bracelets offers couples and friends a lasting keepsake that reflects their commitment or relationship together. 2jewellery is here to help you find creative ways to express your feelings with gorgeous charms and meaningful pendants that can be engraved with names, dates, and quotes like sisters, best friends, or grateful. We take our time crafting each piece of women's jewelry so it arrives in your hands ready to wear right away! Most importantly, we believe in providing quality service every step of the way as we strive to meet all your expectations while making sure you're 100% satisfied with what you receive.
2jewellery is a premium-quality, handcrafted, online jewelry store
If you're looking for a gift to give your wife or girlfriend, then 2jewellery has what you need. You can buy yourself a beautiful jewelry piece as well. All our bracelets come with high-quality clasps and are engraved by hand. Moreover, they come in different color options to suit any mood or occasion. Your lady will definitely love them!
 Stylish gift wrap
For women who love jewelry, it can be difficult to find just what they're looking for. Our selection of new chic brands allows you to treat her to something that's both stylish and useful. Women's bracelets are some of our most popular items, so let your favorite lady in on a little secret about how much you really care about her by gifting her a unique bracelet handmade with premium-quality materials from one of our new chic brands today!
 2JEWELLERY offers a whopping 40% commission to affiliates on every successful sale.
With 2JEWELLERY's 40% affiliate program, affiliates can earn up to 40% commission on every sale. They offer a variety of ways to drive traffic including PPC, email marketing, and social media channels. By promoting from personal blogs or content marketing strategies, affiliates can easily increase their earnings by building long-term relationships with readers. Join 2JEWELLERY's affiliate program now and create a personalized page where you can add links to your favorite products and tools. In order to become an affiliate partner with 2JEWELLERY, click here to apply! If you don't have an account yet, click here to sign up as a new user.
 Provide a large number of creatives
At 2jewellery, we are committed to providing a large number of creative and unique jewelry pieces to make it easier than ever before to find that perfect gift. As always, each piece of jewelry is crafted with care and attention to detail. That's why we don't use machines or outsourcing in our production process—instead, we use talented designers and craftsmen who understand just how important quality is. Why settle for less when you can buy something truly special? Whatever your taste may be, there will be a piece of jewelry that speaks directly to your personality. For example, if you want something understated and elegant then look no further than our selection of sterling silver rings or delicate pearl earrings.
Fast shipping around the world
2jewellery offers you a fast and easy-to-use online shopping experience, with free shipping around the world on all orders above $100. We offer 15 days of free returns and exchanges to make sure you will get what you want. 2jewellery is a brand devoted to offering chic bracelets for women which are handcrafted by professional designers to provide consumers with better choices in terms of quality, price, and service. Men's bracelets, as well as women's bracelets, can be worn individually or mixed together to match each outfit perfectly. It would be an ideal gift for Christmas gifts, mother's day gifts, anniversary gifts, and birthday gifts. Men's Watches, as well as women's bracelets, can be worn individually or mixed together to match each outfit perfectly...
---