Copper Pearl Bracelets Will Complete Your Stylish Look
Copper pearl bracelets are one of the most stylish types of bracelets that you can buy.
They have been around for quite some time, but they have also evolved with time. As a result, the latest versions of these bracelets come in different shapes, sizes, and designs.
2jewellery will give you insight into what a copper pearl bracelet is, why it is so popular, and how to wear it correctly.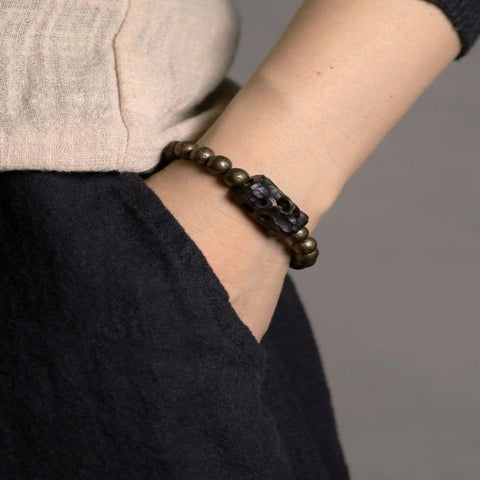 What Is A Copper Pearl Bracelet?
A copper pearl bracelet is a jewelry with pearls made from copper wire or other materials. They come in different shapes, sizes, and designs. Some people like to wear them on their wrists, while others prefer to wear them around their necks or fingers. Even some people like to wear them as pendants when they go out on dates or at parties. The copper pearls come in different colors, such as silver-colored ones or golden ones, depending on what color you want your bracelet to be. They also come in different shapes, such as round ones or square ones, to choose whichever one suits your taste best.
Why Is A Copper Pearl Bracelet So Popular?
A copper pearl bracelet is popular because it is made of high-quality materials that are durable and long-lasting. As a result, it can be worn on casual occasions or even at formal events without worries about its durability.
A copper pearl bracelet also has a unique design that makes it stand out from other types of bracelets available in the market today. This design will surely attract attention and compliments from other people when you wear this beautiful accessory with your outfit.
Another reason why many people choose to wear copper pies is because they match them with other accessories such as necklaces, rings, earrings, and watches that have similar colors like gold or silver to complement them for any occasion. This gives them more options when choosing what to wear according to their moods or activities for the day.
Here are some tips for wearing your copper pearl bracelet correctly:
First, choose a color that matches your clothing. For example, if you have a black dress on, consider wearing an ivory-colored bracelet or vice versa. You may want to try matching the color of the pearls to your outfit as well, but if you're wearing one that has multiple colors, you can choose any color that will complement it.
Wear it with other bracelets. You can mix and match different bracelets together to create the perfect look for your outfit, but make sure that they don't clash or overpower each other's style when worn together. For example, suppose you're wearing one with flowers and another with geometric shapes. They'll both look great because they complement their design while still looking unique.
Choose the correct size – If you're unsure about the size of your wrist, measure it with a flexible tape measure or string and use this measurement as a guide when choosing your bracelet size. You should be able to slip your entire hand through the opening comfortably without squeezing or stretching it. If your hand doesn't fit through comfortably, you need a larger size; if it's too loose around your wrist when on, you need a smaller size. The clasp should close quickly without needing much force from either side to stay securely in place without causing discomfort when worn throughout the day.
Buying copper pearl bracelets online may be a little confusing for you
There are so many designs and varieties available in the market that choosing what suits you best becomes difficult. But, if you know what to look for and how to shop for them, it becomes an easy task to buy the right one. Here are some tips to help you buy the perfect piece of jewelry:
Look at the quality
The first thing that is important when buying any bracelet is the quality of the material used. You need to check if the bracelet has been made of good quality metal. If it is made of lousy quality metal, there is no point in buying it as it will not last long and might even rust. So, always check for this before purchasing anything from an online store.
Consider your budget
Another essential aspect that should be kept in mind while buying jewelry online is your budget! You need to set aside a certain amount of money beforehand to get yourself something nice without worrying about overspending on unnecessary things.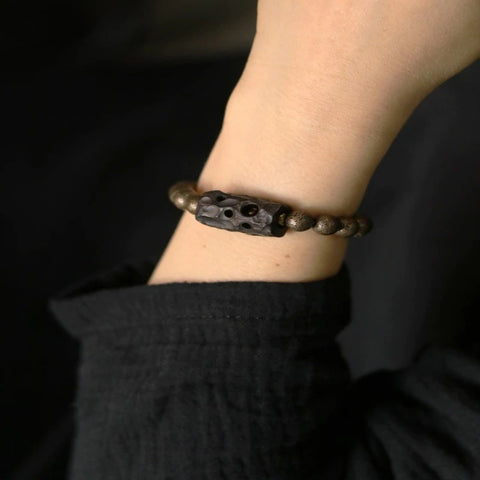 There are a lot of online shops where you can buy copper pearl bracelets from.
The copper pearl bracelet is a great gift to give your loved ones. It is available in different designs and styles. So you can choose the one that best suits your style and personality.
There are a lot of online shops where you can buy copper pearl bracelets from. However, if you want to get an excellent quality product at an affordable price, then it is suggested that you buy it from an online shop rather than from an offline store.
There are many advantages of buying these bracelets online. One advantage is that there is no need to go anywhere else to look for them because they can be found almost everywhere on the internet. You just need to type "copper pearl bracelet" on any search engine, and you will find thousands of sites selling these stylish accessories online.
Another advantage of buying these bracelets from online shops is that they offer discounts on every purchase made by their customers, which means that if you buy more than one product at once, you will get a discount on all those products! This will help save money for those who believe in more than one.
The style and design of the copper pearl bracelet have to match your own style.
If you are looking for something more casual, you can get a copper pearl bracelet with large beads. However, if you want something that looks more elegant, you should get a smaller bead size.
You can also consider getting one with a clasp, making it easier to put on and take off. The grip will also prevent the bracelet from falling off when wearing it. It is also important to note that there are clasps, such as lobster claw and spring ring.
The type of material used to make the bracelet is another thing you should consider when buying one. Copper has been used by many people because it is easy to work with, and it does not tarnish quickly like silver or gold does.
Copper bracelets come in different colors, including red, pink, blue, and green. This means you have a wide range when choosing one that perfectly suits your taste. You can even select an antique-looking piece that will give your outfit an old fashion look but still be stylish at the same time.
It is also a good gift item for someone you love!
It is also an excellent gift item for someone you love! It is made up of pure copper, which does not cost much and is durable. The beads are shiny and look beautiful when worn. They add beauty to your hands, so you can wear them anywhere. These are simple yet classy, which will go well with any outfit.
This bracelet has been designed keeping the comfort level in mind. It does not cause any irritation or pain even if it gets wet repeatedly. You can wear this bracelet during all seasons without fearing it getting damaged or losing its shine because of weather conditions or sweat. It will remain as beautiful as ever.
These bracelets are available in various designs and colors so that you can choose whatever suits your need and style best!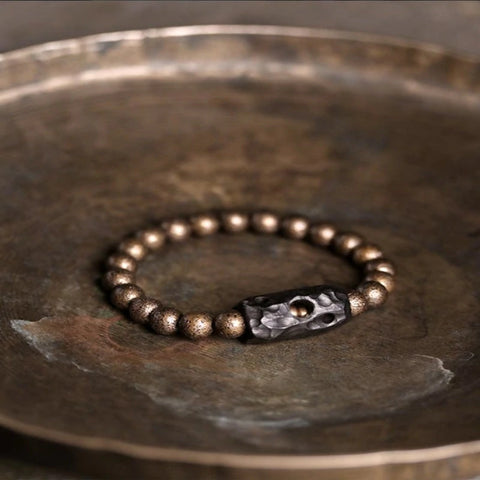 Copper pearl bracelets are the way to go if you are looking for the most stylish accessories you can give yourself or your loved ones! These bracelets are not only fashionable but also very fashionable. They come in various styles and designs that will surely suit your needs. There are so many different Copper Pearl Bracelets available today that it can be hard to choose which one is right for you.
With so many options to choose from, there is no doubt that 2jewellery will be able to find something for your style. The best thing about these bracelets is that they come in various colors and styles to suit any occasion. So whether you want a simple pair of earrings or something more sophisticated, there is something for everyone!
If you have never owned a pair of copper pearl bracelets before, then now would be an excellent time to start! You will quickly find out how easy adding this beautiful accessory to your wardrobe is. When wearing these gorgeous jewelry pieces, people will often ask where they can buy some for themselves or their loved ones because they want something unique. 
---