Best Digital Marketing Strategy 2022
Why have a digital marketing strategy at all?
Digital Marketing is continually evolving and this may seem unsettling at times. Strategies that were working in past, might not be effective in the present. Do you know why many businesses fail to get ahead of their competitors? It's simply because they are not willing to adapt to the ever-changing world of digital media. But, the great thing about a digital marketing strategy is that you can change them on the fly in response to real-time results and analytics data. While this may seem tricky if you change things too quickly, you may not be able to find if your strategy worked in long term. But if you wait for a long time, you are likely to waste your two valuable resources: time and money.
 Digital marketing is usually defined as a marketing strategy that uses digital or Internet-based services, platforms, and tools instead of traditional marketing media. A typical strategy or campaign includes the use of email campaigns, social media, online videos, and banner ads on websites. This strategy is highly useful to every business, regardless of its type and size, because it has the potential to reach any customer or client who has a connection to the Internet, wherever they are at any time of the day or night.
 A successful digital marketing campaign is the dream of many business owners. With the help of this campaign, businesses won't have to sleep and commerce can flow anytime and anywhere.
 With that said, how do you know when is the right time to change your Digital Marketing strategy? To help you keep up with the fast-paced industry, 2jewellery created this post to help your marketing strategy.
 一. How To Create A Digital Marketing Strategy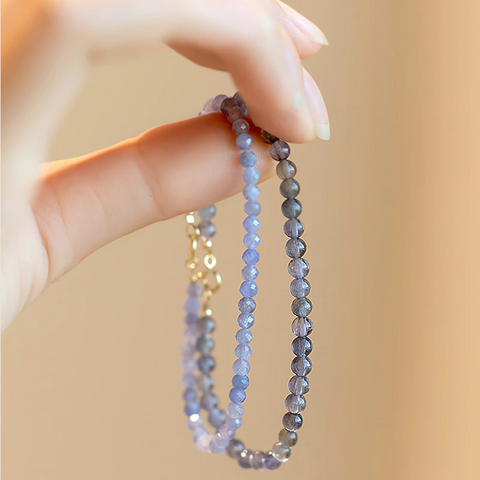 Almost every good business or individual curates a digital marketing strategy at some point. But if this is your first time seeing this term, it's basically a set of actions that help achieve your vision via digital marketing. As attractively difficult as the term 'strategy' is, it doesn't have to be like that. Almost anyone can come up with it. This strategy, as well as almost all others, is a plan for achieving a certain goal set - if you want 30% more visitors in one month - that's certainly a goal you can include in your strategy!
 The digital world is constantly changing, and with it, the entire process of optimizing your website for search engines, as well as promoting it online through both free and paid channels. Unless you're experienced with SEO, you'll have a lot of headaches figuring out where to start - there's content marketing, setting up analytics properly, getting your website reviewed for errors by online tools, and the list just goes on and on.
 You'll also have to figure out which of those free or paid channels will influence the way your business works. That's why the digital marketing strategy is useful. Providing efficiency along with a clear path that you should follow, might well be your key to meeting each and every one of your main objectives.
 As difficult as it might be for an individual to create a marketing strategy, we suggest reading through the short list of steps down below that will help you in your journey toward the most effective marketing strategies you will ever come up with.
 Know your target audience
 There is a massive load of Internet articles telling you how you can come up with the perfect buyer personas, but we'll sum up the most basic thing you should follow right here. No matter whether you do your business on or off the Internet, you need to know your audience. We're talking about the customers you actually want to sell to, and you can create your target audience via research.
 Don't be afraid to interview people you might think will make the perfect target audience. Now that you know who you should interview, it's time to think about the type of information you should gather. Here are some of the most common points to watch out for:
  You want to focus on the location, age, income, and the job of each individual. The best tool to help you sort out the location is by far Google Analytics, as it can easily identify what country your visitors are coming from. As far as the age goes, it can be both relevant and irrelevant. This data is mostly gathered via a customer database. The best way to gather job titles is to compare them with your own business and then find a good middle point.
 Psychographic information
 This is where you set up your goals, challenges, hobbies, and interests. The best technique for accumulating all this data is by speaking directly to customers and salespeople. This task will get you the list of all the problems people are currently facing. You'll also get an insight into where you can step in and make things better.
     2. Make an estimate of your digital marketing channels
This is when you first consider what needs to be avoided, and what needs to be embraced in order to not get overwhelmed. You need to make the difference between the media you own (the website and social media pages) and the ones you don't - the earned (PR) and the paid media (Google AdWords). Gather all of this to have a clear picture of the things you can work with. The best practice is to mix up all three types.
    3. Bring it all together.
After the planning and the research, you finally have a vision of where to go and what to do. Now is the perfect time to create a solid document with your entire digital marketing strategy. Make sure to map out every action you wish to take, and you'll be on your way to making a profit with your business!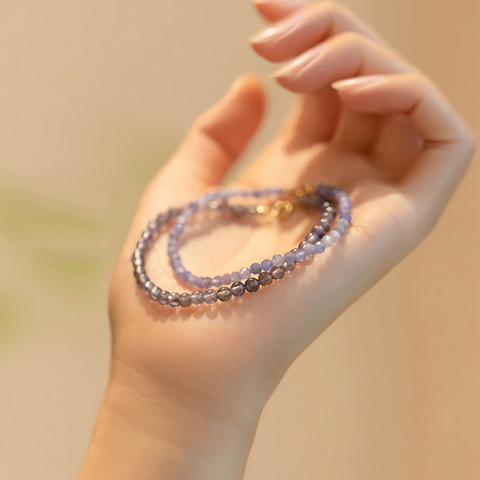 二. Key Ingredients To Make A Successful Digital Marketing Strategy
  Digital Marketing is one of the most effective ways of marketing products and services over the World Wide Web by using digital technologies. It has become essential in today's time because it helps to accelerate the success of your business and allows you to win the marketing war against your competitors. To win this competition, you have to start thinking like a player, so, that you can make every step to the winning end. If you are new to the internet and not well-aware of its tactics, so, you can take professional Digital Marketing Services from a reputed company. You can include all the below-mentioned ingredients to make a successful marketing plan that helps to beat the competition.
 Set A Goal: If you actually want to make a winning strategy, so, first of all, you have to set the goals that let you understand where you actually stand and where you want to go. This may help you to take your steps in the right direction, so, that you will get the results that you are looking for in your business growth.
 Define Your Brand: The branding of your business will help the customer to differentiate you from others. If you really want to make a goal that you can hit, so, you should define your brand first. This may help your customer to know a little more about you and your offered products and services and give them a reason to get connected with you.
 User Experience Is Key To Success: For a perfect marketing plan, you cannot ignore the satisfaction of your client. It's your primary duty to fulfill their needs; otherwise, they will never show their interest in you. For this, you have to understand that providing a pleasant user experience is actually the key to success.
 Focus On Quality, Not Quantity: Your Digital Marketing Strategy is incomplete without understanding the value of the quality of the content over quantity. So, you should make your actions in the right direction rather than waste your time on useless things.
 Invest In SEO Is Important: Your Digital Marketing Strategy cannot work out if you are not investing in SEO. A reliable SEO Company will help you to win this competition and make your distinct identity over the internet and intranet.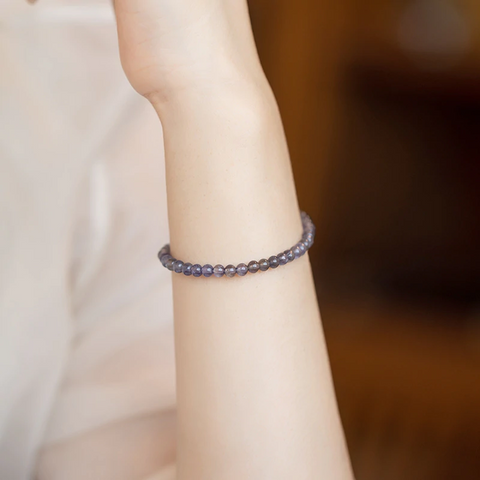 三. Branding Through a Digital Marketing Strategy
  Most folks do not understand how to develop a digital marketing strategy, although they know that they need one to build an online brand. A halfway attempt is not helpful to your business, so the following are some quick guidelines to give you a bit of direction. 
 This is simple. We are in the digital age. From websites to QR codes on smartphones, our information is digital today. As the internet continues to grow and search engines play a more important part in our lives, it is crucial that you make sure that your organization incorporates digital marketing into the marketing mix.
 Surfing the web has gone from home PCs to laptops to tablets to smartphones in a very short time. Each of these is utilized on a daily basis by people looking for what you have to offer. If you have a big, slow-loading website that does not convert well to mobile devices, you are missing out on a large segment of the population who are a part of your market. A quick fix to this issue is a premium theme on the WordPress platform that resizes based on the viewing device. (There are other CMS platforms, but WordPress is the best known and my own personal favorite.)
  Unique and valuable content that gives your visitors what they are searching for will go a long way to building your business. If you trick them into coming to your site for one thing and then try to sell them something else, they will hit the back button immediately. Deliver what you promise. Well-written content adds value to their experience. Don't neglect the spell-checker or grammar checks either. Be professional.
  How can you aim for success if you don't have an identified target? You can't. If you say that your product appeals to everyone and the world is your target market means that you don't know anything about your product or how to sell it. Everyone is not interested in what you have on the internet. Realizing this will help you figure out how to get those who ARE interested in your website. Once there, you can convert these visitors into paying customers!
  One of the most important things you can do is to monitor your success (and failures). Using a product like Google Analytics will tell you how many visitors you are getting, where they are coming from, how long they stay, which sites they visit, and keywords that they are using to find you. When a new search term comes up, you can tailor your site by adding a new article to get more visitors using that search. Growing your business is all about knowing where you are so you can keep moving forward.
  Digital marketing is a diverse and modern technique to advertise and promote a business to a large community of tech-savvy consumers.
 Moreover, in the competitiveness of digital marketing, the majority of the ads you encounter speak about the greatness of the company itself and its products and do not give detailed information about the products. Thus, digital marketing has not been utilized to its best by many companies. Customers searching online for products do not buy stuff unless and until they get useful and complete information and they tend to go to the results which are displayed rather down but provide appropriate information. Thus in digital marketing, there is much more than just seizing the traffic for the companies.
 There are certain rules which should be kept in mind while designing a digital marketing strategy for your company. Make sure that the web content you are placing on your website contains one to three most relevant keywords that potential customers will be using. Further, try to solve the customer's problem by giving him accurate and complete information rather than just directing him to your ad Website conversion should take place while utilizing it. The search results of major search engines are important here but it is more important that your potential customers convert into consumers.
 There's no strategy template because businesses come in all shapes and sizes, so remember - 2jewellery all you need for creating it is a set of actions that your business needs to take to get to those goals you've been dreaming about. Make it realistic and make that strategy worth it!
---