8 Coolest Rope Bracelets For Men In 2022
Rope bracelets for men used to be popular back in the 1980s and 1990s, but now they're considered more of a retro piece than anything else. With this in mind, we think these 8 coolest rope bracelets are going to be some of the biggest fashion statements you can make in 2022. Whether you're looking to make a statement about your status or just want something that looks great, you won't be disappointed with one of these cool bracelet styles.
How to choose the right bracelet length
When choosing the right bracelet length, you'll want to take into account the size of your wrist and the type of look you're going for. If you have a small wrist, you'll want to choose a bracelet that is about 6 inches long. For a medium-sized wrist, go with a bracelet that is 7-8 inches long. And for a large wrist, you'll want to choose a bracelet that is 9 inches or longer.
Once you've selected the perfect length, it's time to decide on the width. Typically there are two widths available: wide and narrow. Wide bracelets are best suited for those who don't wear many rings on their fingers because they can easily overlap with one another. Narrow bracelets work best for people who love to stack rings up their hands because they won't get in each other's way.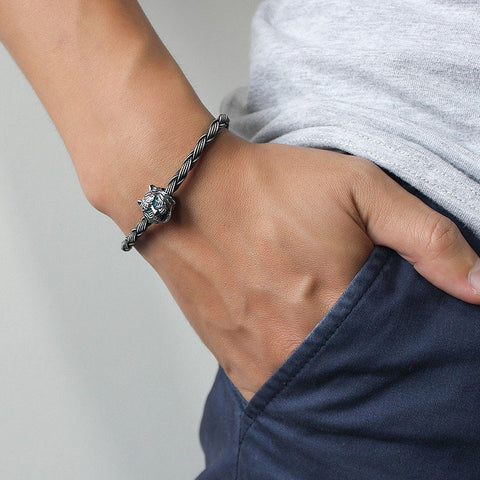 Designers will focus on vertical weaving
In 2022, designers will focus on vertical weaving to create unique and stylish rope bracelets for men. These bracelets will be made from high-quality materials, such as leather and silver, and will be available in a variety of colors.
Best rope bracelets for men: The best rope bracelets for men in 2022 will be those that are simple and elegant. They will also have a timeless look, so they can be worn with any outfit or occasion. They are lightweight enough that they won't cause discomfort but sturdy enough to withstand daily wear and tear. There is no need to worry about the weave being undone because the ends are firmly fastened together. It's an easy way to bring some style into your wardrobe without taking up too much space.
Beads of different sizes will be popular
In 2022, the top rope bracelets for men will be those that incorporate beads of different sizes. This trend will add an element of visual interest to the bracelet, and it will also be a way for men to express their personalities. There are many cool rope bracelets for men on the market, but the best ones will be those that are unique and have a personal touch.
In addition, some of these bracelets may look like vintage or antique pieces from your great-grandfather's era. It is hard to say what colors will be popular this year because fashion is always changing so much! Stay tuned for updates as we go through 2022!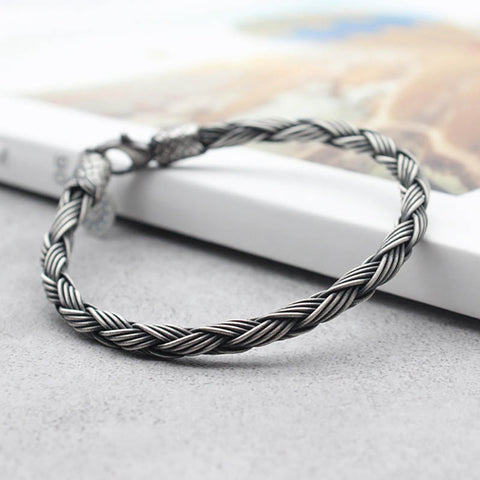 Twist motifs are back
We're seeing a resurgence in the popularity of rope bracelets for men. And it's not just the nautical look anymore - there are all sorts of cool rope bracelets out there. If you're looking for some good rope bracelets for men, here are 6 of the coolest we've seen. Check them out and decide which one is right for you!
1) The Snake Knot Bracelet by Miansai
2) The 4-in-1 Matte Black Rope bracelet by Da'Vice
3) The Fusion by D&G
4) The Polished Titanium Rope bracelet by Norma Kamali
5) The Gradient Rope Bracelet by Tom Ford
6) The Wave Link Rope Bracelet by Tory Burch
Thin woven cords will make a comeback
In 2022, thin, woven cords will make a comeback as a popular bracelet style for men. These bracelets are understated and cool and can be worn with anything from a t-shirt and jeans to a suit. If you're looking for the perfect gift for the man in your life, or just want to treat yourself, check out these 3 cool rope bracelets for men.
1) A double wrap slim-fit hemp cord: For guys who like the look of a thicker hemp cord but don't like the feel of it on their wrist, this is an excellent option. The double wrap gives it a nice shape that's not too loose or tight, and the materials keep it feeling light and airy.
2) The braided leather cord Made of high-quality leather, this bracelet is classy and rugged at the same time. It has a classic braid design that's simple yet intricate at the same time and looks great when paired with casual outfits as well as more dressy ones.
3) The small coil natural rubber cord: Made of high-quality rubber, this is a sturdy yet comfortable bracelet that feels soft against your skin without being too thick or stiff.
Material options will increase
In recent years, there's been an increase in the number of good rope bracelets for men on the market. This is due to the fact that more and more people are looking for top rope bracelets for men. As a result, the material options will continue to increase in the coming years. In 2022, you'll be able to find rope bracelets made from a variety of materials, including wood, metal, and even glass. Materials like these will allow you to wear them with just about any outfit or pair of shoes.
Weave styles may vary by season
In the spring and summer, thin and brightly-colored rope bracelets are popular. In the fall and winter, thicker and darker rope bracelets are in style. Rope bracelets can be worn with casual or formal attire. They look best when they match an outfit's color scheme.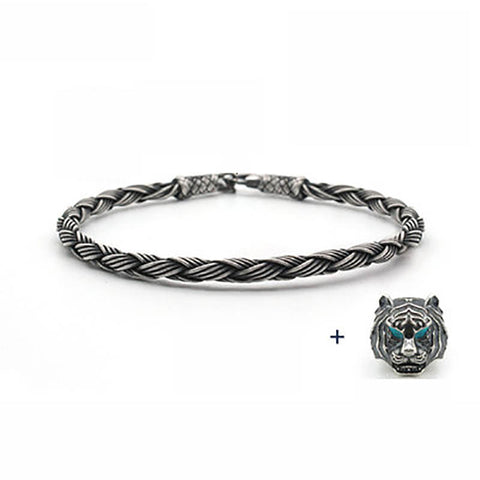 There are many different types of rope bracelets available today; braided weaves and basketweave weave are just two examples. The most common material used to make these beads is jute, but other materials include leather cords or hemp twine.
Rope bracelets with traditional styling elements make a comeback
In recent years, there has been a resurgence in the popularity of more traditional jewelry styles. This includes rope bracelets for men. Rope bracelets are a great way to add a touch of class and sophistication to any outfit. Here are 3 of the coolest rope bracelets for men that will be all the rage in 2022:
1) The classic hemp cord bracelet - A traditional look with casual appeal, this is one of the most popular designs on our list.
2) The seaman's knot - Inspired by maritime knots used to tie things down on ships, this is a tough-looking design that doesn't skimp on style.
3) Braided weave style - For an upscale look, try this braided design with metal accents. It can also make a perfect gift for dads or grads!
---