8 Amazing Men's Cross Bracelets For Fashion In 2022
Men's jewelry has gotten quite a makeover in the last decade, and men's cross bracelets are now more popular than ever! No longer just an accessory for church-going fathers and grandfathers, men's cross bracelets are stylish additions to any man's wardrobe, whether it's worn with casual business attire or with casual weekend clothes. Men can add plenty of personality to their wardrobe with these eight amazing men's cross bracelets that will be popular in 2022, along with the trends that make them so great!
Gold or Silver?
In the world of men's cross bracelets, there are two metals that reign supreme: gold and silver. But which is the best metal for you? Here's a quick rundown of the pros and cons of each metal to help you decide. Gold bracelets will cost more upfront but they're good investment pieces that will retain their value. Silver also looks expensive but it won't cost as much as gold. It also tarnishes quicker than gold so you'll need to keep it polished often if you want it to stay shiny.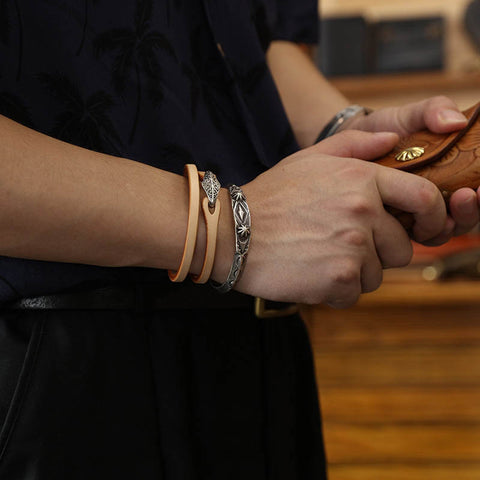 Metal Chains vs. Smooth Bands
The best men's cross bracelets are those that make a statement without being too flashy. This year, the trend is moving away from metal chains and towards smooth bands. The top men's cross bracelets this year are made of materials like leather, rope, and even fabric.
If you're looking for a cool cross bracelet for men, these are the ones to buy. Whether it's a manly silver chain or a simple black band, any one of these would be perfect on your wrist.
Band Widths
These cool cross bracelets for men come in a variety of bandwidths to fit any style. The good men's cross bracelets are made of high-quality materials and can be worn with any outfit. The top men's cross bracelets have a variety of features that make them unique.
The best men's cross bracelets are made to last and will help you look your best. If you're looking for the best men's cross bracelets, there is no need to go anywhere else! We've got the latest styles from designers across the world.
Clasp Style
There are many different clasp styles for men's cross bracelets. The most popular style is the barrel clasp. This type of clasp is very strong and secure, making it a good choice for men who are active or who have larger wrists. Other popular styles include the lobster claw clasp and the magnetic clasp. The lobster claw clasp is a bit more delicate, but it is still very secure. The magnetic clasp is becoming increasingly popular because it is so easy to use.
Design Styles
Good men's cross bracelets come in many different designs and styles. Some popular styles include classic, modern, vintage, sporty, and preppy. There is sure to be a style that fits your taste and personality. It's best to take the time to look at all of the available options before making a decision on which one you want to buy. The most important part of picking out the perfect bracelet is finding something that you love!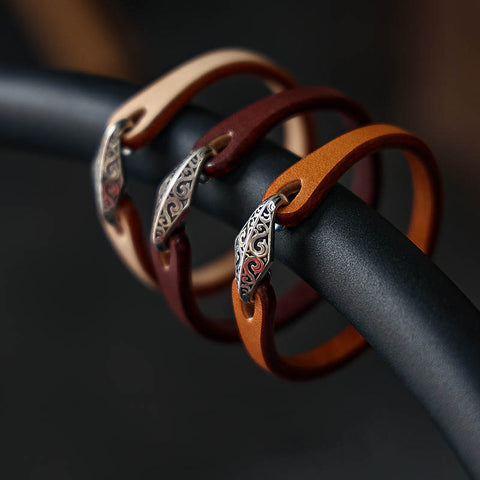 Trendy Details
For a more minimalist look, go for a bracelet with a single cross charm.
If you want to make more of a statement, choose a bracelet with multiple cross charms.
To add some edge to your outfit, pick a bracelet with spikes or other detailing on the cross charms.
A leather or beaded bracelet will give your look a more earthy vibe, while a metal bracelet will be dressier.
The best way to wear these bracelets is by pairing them with an all-black ensemble.
With these 8 amazing bracelets, we're sure that you'll have no problem finding one that suits your style!
Celebrity Influence
In recent years, men's cross bracelets have been gaining popularity in the fashion world. A lot of this can be attributed to the growing trend of celebrities and influencers wearing them. Justin Bieber, David Beckham, and even Kanye West have all been spotted sporting these stylish accessories.
And it's not just the A-listers who are loving them; more and more everyday guys are getting on board with the trend too. They're a great way to subtly show off your faith and a perfect complement to any outfit! Whether you're shopping for yourself or someone else, we've rounded up 8 amazing options that will give you plenty of inspiration!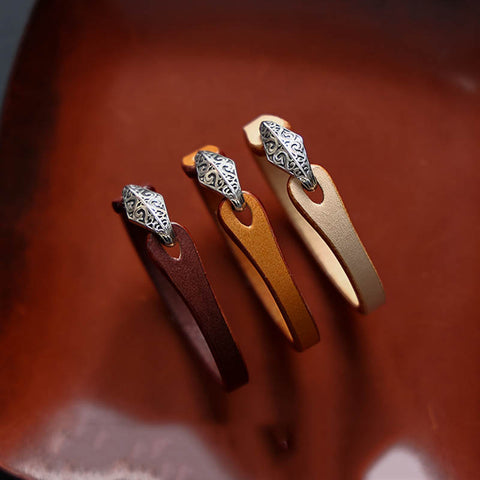 Affordable Men's Jewelry Brands
In the past few years, there has been a growing trend for men to wear jewelry. A particularly popular piece of jewelry is the bracelet. While women have always had a wide variety of bracelet styles to choose from, men generally have fewer options. However, this situation is changing. There are so many amazing options for men's bracelets these days.
The first is 2jewellery's men's leather cross bracelet, tanned cowhide silver buckle men's bracelet, this men's bracelet features a vegetable tanned cowhide leather. With time and daily use, vegetable-tanned leather will absorb the oil from your daily hands, start to tighten, and the surface will gradually become shiny, brighter, and darker in color.
Next up is this leather bracelet with Anarchy Small Skull Pendant. We've all seen skulls before, but they're not usually used in jewelry design. This is where Anarchy comes in with its unique traditional style. Next, we have these two beautiful beaded necklaces that look like they were taken from an ancient treasure trove. The first has a black thread pattern, while the second has yellow thread accents and small beads throughout the length.
---